Topics for the Future

Christianity
But Jesus was a Jew!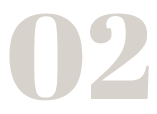 Militant Islam
Why is it so important to you?

Religious Diets
Is it really so important what you eat and when?
---
Our starting point is unambiguously based on the belief that all religion stems from a time, pre-science, when superstitions were created to explain the unknown, and Gods were attributed with powers to bestow gifts to reward worship – the magic wand model of religion.
Here are our most recent blog posts.
---
How do smart people have faith?

We aim to reveal the absurdity of religious faith, starting with challenging the most intelligent to reveal the source of their beliefs.
We will address the issues.
How does prayer work? (it doesn't)
How cool would everlasting life really be?
Will I see my loved ones in Heaven?
Why my God is the Real one.
Is the Bible REALLY the Word of God?
Leviticus – the scabby cousin?
We will explore the historical development of this characteristic of religion, demonstrating how over time, the influence of God was understood to be less and less significant as science explained the hereto unknown. This is the 'God of the Gaps' model.